Welcome to a Taste of Distinction
History
Born of the love of family and food, A Taste of Distinction emerged onto the catering scene over thirty years ago from the home kitchen of sisters Jean and Angela. Based on traditional Italian cooking learned from their mother and grandmothers, the sisters put forth their goals to not only create delectable food, but to create an unrivaled culinary experience felt by both the palate and the heart.
Years later, this same goal remains at A Taste of Distinction. We offer the same passion to our customers in each and every event and dish we create. Whether it is a wedding or an intimate dinner party, our staff will ensure an experience of distinction in keeping with the values of our name.
We specialize in full-scale, detail oriented event design, coordination and catering. Our chefs will help you create a custom menu for your next event using the freshest and locally sourced, seasonally inspired ingredients.
Whether visiting our gourmet carry-out and retail storefront or allowing us the opportunity to cater your next event, you will experience the love and passion that began our journey more than 30 years ago.
Founder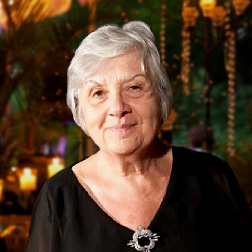 Angela Occhipinti
A self made chef, Angela has over 30 years of experience in the world of catering. Her years of dedication to building her brand and her knowledge of the craft have made A Taste of Distinction one of the most sought after event planning companies in the area. With a heart too big for her own body, everything Angela touches is infused with love and passion making for very special events and incredible food.